News
Oct 18, 2022 – Grateful for a donation of 40 PERIFIX Epidural Kits from local community hospital. These kits will come in very handy in Ghana at Dr Clark's clinic. Thank you!
---
Oct 4, 2022 – Mrs Angie Perryman has kindly agreed to provide storage space for supplies and drop-off. We were able to connect with her thanks to our advisor Kelly Bishop. Thank you Mrs Perryman! Our new mailing address for drop-off is Help2Breathe Inc., 155 Professional Park Dr, Cumming GA 30040.
---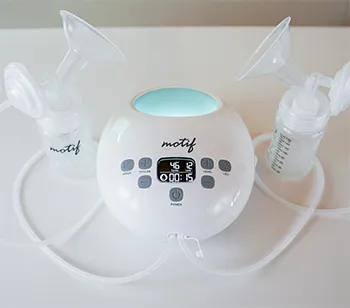 Sep 16, 2022 – Aeroflow shipped a pallet of breast pumps for use in Ghana at Dr Clark's clinic. Thank you Aeroflow! Go Team David!
---
Sep 12, 2022 – Grateful that we were able to donate 3 boxes of CPAP supplies (tubing, masks & head pieces) to Dr Clark who is heading out to her clinic in Ghana. These were received from a local Sleep Lab. Thank you!
---
Sep 01, 2022 – Met with David & the team at Aeroflow HQ in Asheville, North Carolina. It was a fantastic visit as they talked about the extensive work they do and the equipment they could donate. Aeroflow indicated that they would be able to immediately donate breast pumps and nebulizers.
---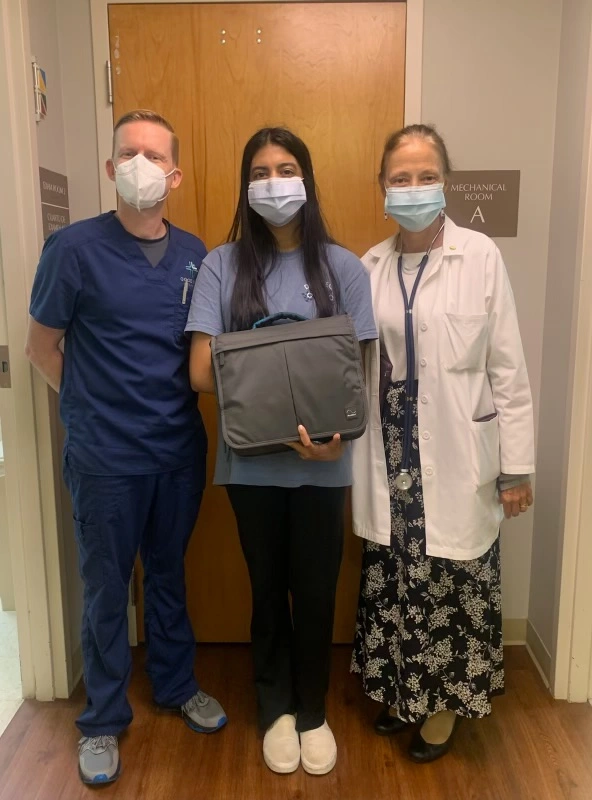 Aug 21, 2022 – Met Dr Clark and Michael Mantooth to discuss how Help2Breathe can help the patients at Good News Clinic, Gainesville GA. Dr Clark also runs a volunteer clinic in Ghana. She is going to leave for Ghana in a couple of weeks. We discussed the work there and the needs of the clinic there.
---
Aug 11, 2022 – Provided with the opportunity to present to Rotary club of Forsyth county at the Board of Education building. They were a very appreciative audience. Lots of interesting questions and suggestions after the presentation. Thank you to Stephanie Wood & Paula Malmfeldt for helping facilitate the presentation.
---
Aug 9, 2022 – Grateful for the privilege of meeting with Governor Kemp! Discussed Help2breathe as a community initiative where local communities act to recycle medical equipment and provide them to those who cannot afford within the community. Governor Kemp was very receptive about our suggestions for Georgia Sleep Apnea awareness day as well as about updating the Good Samaritan law to support medical equipment donations. He pointed us to folks we need to talk and secure legislative support. Thank you Mr Bohannon and Dr Henao for helping facilitate.
---
July 26, 2022 – Had the privilege of presenting to the Lanier Forsyth Rotary at Northside Hospital. Numerous folks including the chair Carter Patterson expressed interest in supporting Help2Breathe with space as well as publicizing the need for donations of unused respiratory equipment. Thank you Lanier Forsyth Rotary! Thank you Mr Patterson!
---
July 11, 2022 – After numerous email exchanges over last many months, we met with Brad Bohannon, Director of Policy for Governor Kemp at the state capitol. We discussed the challenges faced with donations as well as the fear of liability inhibiting some folks. Proposed and received very favorably, updating the Good Samaritan law to cover liability for donated medical equipment. We talked about legislator sponsorship. Discussed with Brad and Gus Youmans facilitating a meeting with Governor Kemp. Thank you Mr Bohannon and Mr Youmans! Thank you to Dr Henao for helping with the introductions.
---
July 7, 2022 – Supplies donated by nursing home resident and patient of Northside Pulmonary.
---
July 5, 2022 – Dr Morrow of Morrow Family Medicine invited me to his podcast to discuss Help2breathe. We had a great discussion. Please follow Dr Morrow on your podcast player. I found his podcasts (https://www.morrowfammed.com/to-your-health/) very informative and very helpful as a layperson and patient who often feels lost with all the medical talk flying around.
---
Jun 25, 2022 – Fitted patients with donated CPAP equipment at Good Samaritan today.
---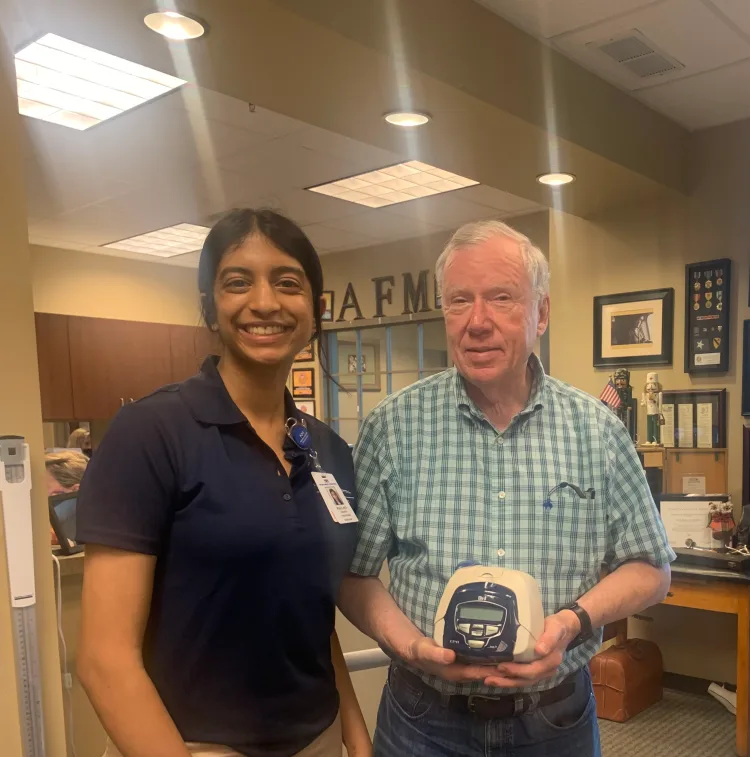 June 24, 2022 – Met with Dr Larry Anderson of Anderson Family medicine, Dawsonville to share the mission and goals of Help2Breathe as well as seek advice. Grateful to Dr Anderson for his time, advice and kind donation of a compact CPAP machine.
---
June 17, 2022 – Sheriff Jarrad of the Lumpkin County Sheriff's office kindly offered the Sheriff's office as a drop-off location as well as publicized Help2Breathe on the department's facebook page. Multiple donations came via the facebook page. Thank you Sheriff Jarrad!!
---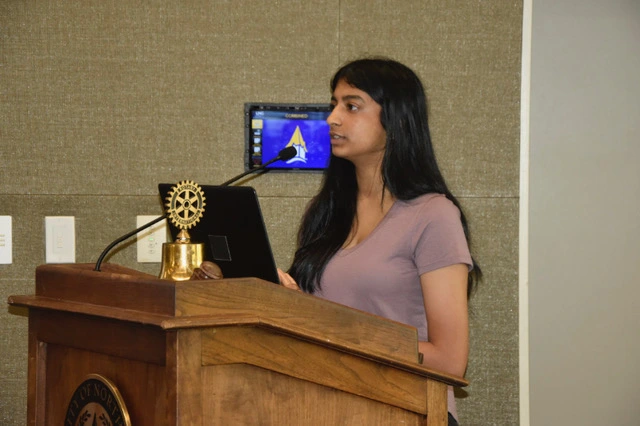 June 16, 2022 – Dr Patrick Conarro offered the opportunity to do a Community Awareness presentation at Dahlonega Rotary Sunrise Club. Numerous attendees expressed interest in donating unwanted medical equipment. Thank you for the opportunity Dr Patrick Conarro and Dahlonega Rotary Sunrise!
---
May 5, 2022 – Migrated to a new website Help2Breathe.com with wordpress technology. Old website Help2breathe.org now points to Help2breathe.com.
---
Apr 9, 2022 – Donated 12 cases of Ensure (from a local hospital) and Resmed Airfit systems at Good Samaritan
---
Mar 3, 2022 – We are now formally a nonprofit and a 501(c)(3) organization. Donors can get a tax receipt for their donations. Connected with the governor's policy office.
---
Feb 16, 2022 – Visited Good Samaritan to fit three patients with donated CPAP machines. Thank you to volunteer Geemon Varghese for extensive help with the machines.
---
Oct 13, 2021 – Received donation of ResMed Airsense 10 via patient of Northpoint Pulmonary. Thank you to Dr Callahan and Northpoint Pulmonary!
---
Sep 12, 2021 – In response to flyers, received a bunch of nebulizers, CPAP equipment, masks from Northside Pulmonary, donated by their patients. Worked with volunteers who are respiratory staff at Northpoint Pulmonary and local hospital to test equipment, add missing parts and sterilize equipment. Grateful to all involved.
---
Jul 6, 2021 – Received 10 boxes of Ensure Shake from local hospital. Thank you also to volunteers at Northpoint Pulmonary & local hospital for helping test and sterilize equipment.
---
Jun 28, 2021 – Grateful to our advisor Maureen Wilson for donation of Respironics REMStar Plus C-Flex w REMstar Heater and other CPAP equipment.
---
May 28, 2021 – Stuck flyers at numerous local churches and medical practices sharing our mission.
---
May 12, 2021 – Grateful to Maureen Wilson for donation of DuoNeb inhaler solution
---
Mar 20, 2021 – Thank you to Elizabeth Marshall, nursing home resident, who donated a Auto-CPAP machine.
---
Feb 16, 2021 – Grateful to nursing home (name removed at request) for allowing me to present to residents about the shortage of breathing equipment and soliciting donations of unused equipment.
---
Jan 19, 2021 – Grateful for the time volunteered by staff at local hospital in testing and sterilizing donated equipment.
---
Dec 12, 2020 – Grateful to Northside Pulmonary! Received donations of ResMed Airtouch F20 Frame Sys and ResMed Airsense 10 Autoset Humidifier
---
Sep 9, 2020
Journaling on our new website Help2Breathe.org.
Grateful to our local community hospital sleep lab for donation of Resmed CPAP equipment.